Radio Rollback ...For lovers of great music radio Radio Rollback celebrates the golden era of pop music radio from the 60s, 70s, & 80s. The Offshore Radio Stations, Radio Luxembourg, USA pop music radio and more. The Stations. The Deejays. The Jingles. Clips of the Deejays, the station, plus the jingles and the classic commercials. Also interviews with some of the people behind these great stations.
Episodes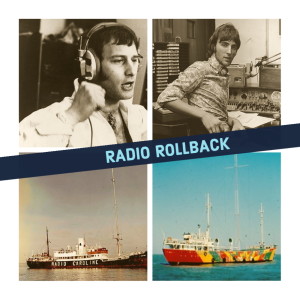 Friday Feb 25, 2022
Friday Feb 25, 2022
Radio Rollback Episode 021 Offshore Radio Returns 1970.

Offshore Radio Returns to the UK with Radio Northsea International

On this episode:
Radio Northsea Testing with Roger "Twiggy" Day 18.02.70
Radio Northsea Testing with Andy Archer 27.02.70
Radio Northsea Offical Opening with Roger "Twiggy" Day & Horst Reiner 28.02.70

Plus
Radio Essex David Sinclair  1966 from the Fort Knock John
Email jeffmartinmedia@gmail.com 

All Episodes still available.