Radio Rollback ...For lovers of great music radio Radio Rollback celebrates the golden era of pop music radio from the 60s, 70s, & 80s. The Offshore Radio Stations, Radio Luxembourg, USA pop music radio and more. The Stations. The Deejays. The Jingles. Clips of the Deejays, the station, plus the jingles and the classic commercials. Also interviews with some of the people behind these great stations.
Episodes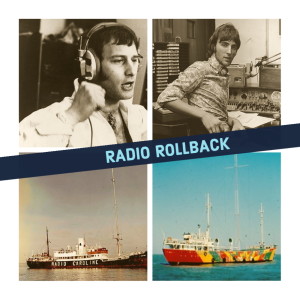 Tuesday Nov 29, 2022
Tuesday Nov 29, 2022
Radio Rollback Episode 030 Laser - Luxy 208 - Radio One

On this Episode
Laser 558 with Jessi Brandon.
Date unknow. If anyone can date the show please let us know?
Radio One. Johnny Moran and a recording of a show Golden Oldies from 1970.
Sadly we lost Johnny back in August. He was a great broadcaster.
Radio Luxembourg with Mike Hollis chart show, from October 1985.
Laser 558. Talking about the day The MV Communicator came in to Harwich after loosing all their generators.
More about Laser in Paul Ruslings Books.paulrusling.com/Laser.html
email jeffmartinmedia220@gmail.com 
© 2022 Jeff Martin Media