Radio Rollback ...For lovers of great music radio Radio Rollback celebrates the golden era of pop music radio from the 60s, 70s, & 80s. The Offshore Radio Stations, Radio Luxembourg, USA pop music radio and more. The Stations. The Deejays. The Jingles. Clips of the Deejays, the station, plus the jingles and the classic commercials. Also interviews with some of the people behind these great stations.
Episodes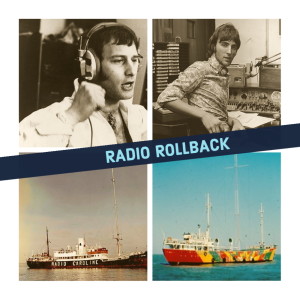 Friday Feb 19, 2021
Friday Feb 19, 2021
Radio Rollback Episode 11 60s-70s-80s
Its a real mixed bag on Episode 11.
RNI, Mike Ross followed by Don Allen 21st May 73
Laser 558, David Lee Stone opening the station for another day. Aug 84
BBC Radio 1 Short clip of DLT Date unknown
Radio Caroline Int. Andy Archer with an engineer and Stevie Merike in the studio. 1968

jeffmartinmedia220@gmail.com
Infor on DJs http://www.offshoreradio.co.uk