Radio Rollback ...For lovers of great music radio Radio Rollback celebrates the golden era of pop music radio from the 60s, 70s, & 80s. The Offshore Radio Stations, Radio Luxembourg, USA pop music radio and more. The Stations. The Deejays. The Jingles. Clips of the Deejays, the station, plus the jingles and the classic commercials. Also interviews with some of the people behind these great stations.
Episodes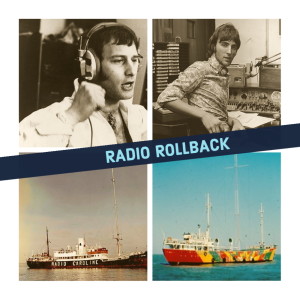 Saturday Oct 03, 2020
Saturday Oct 03, 2020
Epiosode 005 The Emperor Rosko Special Pt1
The fist of 2 episodes where we talk exclusivley to the Emperor Rosko.
One of the biggest names in radio for ove 50 years. Talking Radio Caroline, Radio 1,Jingles, Rosko Radio and more. Plus hearing some of the Emperor in action.
(Continues in Episode 006)

Warning: A small amout of explicit Laungage.

Emperor Rosko website https://emperorrosko.net/
Click the link there to hear Rosko Radio.
Please subscibe to Radio Rollback for notfications on furster episodes.
email : jeffmartinmedia220@gmail.com