Radio Rollback ...For lovers of great music radio Radio Rollback celebrates the golden era of pop music radio from the 60s, 70s, & 80s. The Offshore Radio Stations, Radio Luxembourg, USA pop music radio and more. The Stations. The Deejays. The Jingles. Clips of the Deejays, the station, plus the jingles and the classic commercials. Also interviews with some of the people behind these great stations.
Episodes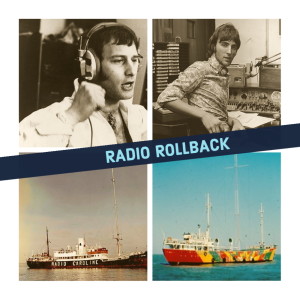 Tuesday Aug 25, 2020
Tuesday Aug 25, 2020
Episode 003 From 270 to 558

In this episode we contunine fron episode 002 with our final look at 9th August 1967. With Rusty Allen in fine form aboad Radio 270

We talk to Ron'Oquinn about the BBC prior to the pirates and Swining Radio England.


Then Laser 558 with Erin Kelly, one of the "Laserettes". It's Lasers first birthday 1985 and spirits are high aboard the MV Communicator.

Contact  me: jeffmartinmedia220@gmail.com 
Facebook: Jeff Martin Radio Media

Find out more
http://www.offshoreradio.co.uk/