Radio Rollback ...For lovers of great music radio Radio Rollback celebrates the golden era of pop music radio from the 60s, 70s, & 80s. The Offshore Radio Stations, Radio Luxembourg, USA pop music radio and more. The Stations. The Deejays. The Jingles. Clips of the Deejays, the station, plus the jingles and the classic commercials. Also interviews with some of the people behind these great stations.
Episodes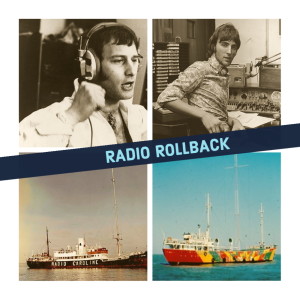 Wednesday Oct 28, 2020
Wednesday Oct 28, 2020
Episode 007 SRE to Atlantis
In this episode we go back to 1974 to hear Dave Rogers on the fun and creative station Radio Atlantis. On a rough day in the North Sea

Then we hear from Ron O'Quinn as to why he had trouble returning to the ship after being on th Beatles Tour of the USA.

Then we hear Swining Radio England. The fast exciting top 40 station. Its June 1966 with "Boss Jock" Ron O'Quinn and Larry Dean on the air.
Dave Rogrs pics.
www.offshoreradio.co.uk/album102.htm
Comments
(1)
To leave or reply to comments, please download free Podbean or
You just imagine all of the people on Atlantis having fun, whereas it was all interspersed with terrifically hard work. The jingles were always brilliant.