Radio Rollback ...For lovers of great music radio Radio Rollback celebrates the golden era of pop music radio from the 60s, 70s, & 80s. The Offshore Radio Stations, Radio Luxembourg, USA pop music radio and more. The Stations. The Deejays. The Jingles. Clips of the Deejays, the station, plus the jingles and the classic commercials. Also interviews with some of the people behind these great stations.
Episodes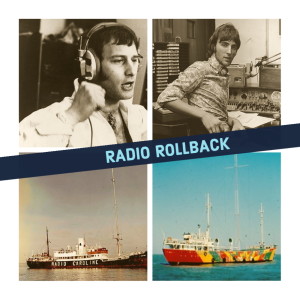 Wednesday Dec 21, 2022
Wednesday Dec 21, 2022
Radio Rollback Episode 31
OUT NOW
radiorollback.podbean.com
Radio Rollback Episode 31
Christmas Caroline and Jay in Denver
On this Episode
Jeff talks about real Christmas radio, and we hear two Christmas Radio Caroline recordings.
The Admiral Robbie Dale, Christmas Day 1967. Broadcasting from the MI Amigo on the first Christmas since the MOA was passed.
Then Johnnie Walker aboard the Mi Amigo, late on 27th Dec 1966.
Also Jay Mack of Laser 558 fame. This time not on the MV Communicator but on dry land in Denver on KTLX on 6the March 1!972
Email jeffmartinmedia220@gmail.com
Available on Apple Podcast, Spotify Google, Amazon and on smart speaker. "Play Radio Rollback Podcast"
© 2022 Jeff Martin Media