Radio Rollback ...For lovers of great music radio Radio Rollback celebrates the golden era of pop music radio from the 60s, 70s, & 80s. The Offshore Radio Stations, Radio Luxembourg, USA pop music radio and more. The Stations. The Deejays. The Jingles. Clips of the Deejays, the station, plus the jingles and the classic commercials. Also interviews with some of the people behind these great stations.
Episodes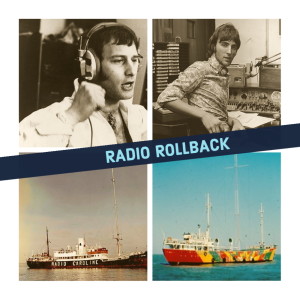 Friday Aug 14, 2020
Friday Aug 14, 2020
Episode 002  One Day in August 67.

On the 2nd Episode we feature a day in August 1967, and its maybe not the day you think.
With the introduction of the Marine Broadcast Offences Act loomimg large. We feature 3 stations from a day in August '67. (Continued in Episode 003)
Radio London Big L  - Mark Roman
Radio Caroline South - Roger day

More about Roger Day www.rogerday.co.uk
Pirate Radio Hall Of Fame http://www.offshoreradio.co.uk.