Radio Rollback ...For lovers of great music radio Radio Rollback celebrates the golden era of pop music radio from the 60s, 70s, & 80s. The Offshore Radio Stations, Radio Luxembourg, USA pop music radio and more. The Stations. The Deejays. The Jingles. Clips of the Deejays, the station, plus the jingles and the classic commercials. Also interviews with some of the people behind these great stations.
Episodes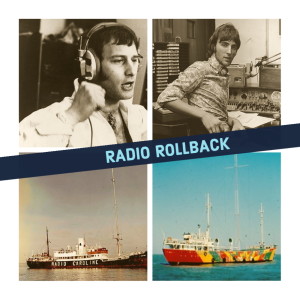 Saturday Dec 12, 2020
Saturday Dec 12, 2020
Radio Rollback Episode 009 Christmas Radio

I used to LOVE Christmas Radio!
Hope you enjoy this too!
Featured on the episode:

Radio Caroline. Christmas Day with Dave Lee Travis
Radio Luxembourg 208.  Tony Prince 
BBC Radio One.  Kenny & Cash Christmas 67
Anything you would like to hear in a future episode, please let me know 
jeffmartinmedia220@gmail.com

Thanks for listening - Have a fabulous festive season