Radio Rollback ...For lovers of great music radio Radio Rollback celebrates the golden era of pop music radio from the 60s, 70s, & 80s. The Offshore Radio Stations, Radio Luxembourg, USA pop music radio and more. The Stations. The Deejays. The Jingles. Clips of the Deejays, the station, plus the jingles and the classic commercials. Also interviews with some of the people behind these great stations.
Episodes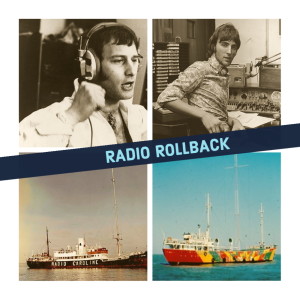 Monday Jul 12, 2021
Monday Jul 12, 2021
Radio Rollback Episode 015 The American Influence
In this episode we look at how american radio came to the UK in 1966 and returned again in 1984. 

On this epiosode :
WABC New York from 1970
Swinging Radio England. Chuck Blair 7th August 1966
Laser 558 Paul Dean Breakfast Show 26th June 1984

Check out Paul Rulings books about Laser.
Lid Off Laser - Radio Adventures of the MV Communicator.
More infor on Offshore Stations & DJs
www.offshoreradio.co.uk/

Email: jeffmartin media220@gmail.com