Radio Rollback ...For lovers of great music radio Radio Rollback celebrates the golden era of pop music radio from the 60s, 70s, & 80s. The Offshore Radio Stations, Radio Luxembourg, USA pop music radio and more. The Stations. The Deejays. The Jingles. Clips of the Deejays, the station, plus the jingles and the classic commercials. Also interviews with some of the people behind these great stations.
Episodes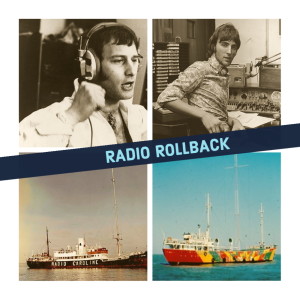 Wednesday Jun 29, 2022
Wednesday Jun 29, 2022
Episode 25  RNI Election 1970 - Laser 558 Eurosiege 85
RNI had changed their name to Radio Caroline International and got involved in the 1970 UK General Election.
The London Fight For Free Radio Rally
Mark Wesley on air during election day 18th June 1970

Laser 558 Eurosiege 85
Charlie Wolf Eurosiege updates.
Some brilliant radio from the MV Communicator.