Radio Rollback ...For lovers of great music radio Radio Rollback celebrates the golden era of pop music radio from the 60s, 70s, & 80s. The Offshore Radio Stations, Radio Luxembourg, USA pop music radio and more. The Stations. The Deejays. The Jingles. Clips of the Deejays, the station, plus the jingles and the classic commercials. Also interviews with some of the people behind these great stations.
Episodes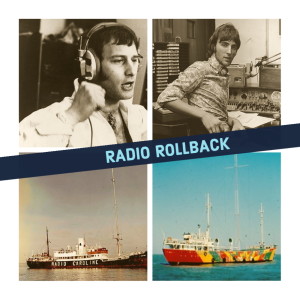 Tuesday Jul 26, 2022
Tuesday Jul 26, 2022
Radio Rollback Episode 026 RNI - The Roger Kent Interview
On this Episode
!974 was one of may favourite Years and certaily favourite Summer. Listening to some wonderful radio around. This included of course Radio Northsea International.
One 0f the DJs i listened to all through that Summer was Roger Kent
On this episode, I have the great pleaseure of chatting to Roger in another exclusive Radio Rollck Interview.
  
email jeffmartinmedia220@gmail.com 
© 2022 Jeff Martin Media