Radio Rollback ...For lovers of great music radio Radio Rollback celebrates the golden era of pop music radio from the 60s, 70s, & 80s. The Offshore Radio Stations, Radio Luxembourg, USA pop music radio and more. The Stations. The Deejays. The Jingles. Clips of the Deejays, the station, plus the jingles and the classic commercials. Also interviews with some of the people behind these great stations.
Episodes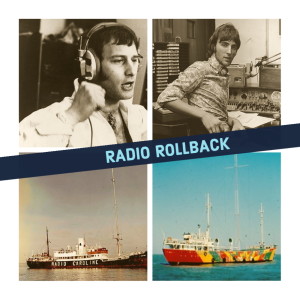 Sunday Jun 11, 2023
Sunday Jun 11, 2023
Radio Rollback Episode 36
All At Sea
On this Episode
Following on from the interview with Ray Clarke on Episode 35, where we chatted about a fabulous days broadcasting he organised from The Ross Revenge, for Radio Carolines 30th Birthday. All At Sea told the history of Radio Caroline with music chat with some of it's DJs, and staff over the 30 years.
In this Episode we bring you a flavour of the broadcast.
Plus....
A short segment of Radio Veronica - Teenage Express. I don't have a lot of info about this recording. Any info would be welcome. I do know however is was made on a ver significant date.
Ray Clark's books available here 
https://www.rayradio.co.uk/#books.html
email jeffmartinmedia220@gmail.com 
Available on Apple Podcast, Spotify Google, Amazon and on smart speaker, Play Radio Rollback Podcast"
© 2023 Jeff Martin Media