Radio Rollback ...For lovers of great music radio Radio Rollback celebrates the golden era of pop music radio from the 60s, 70s, & 80s. The Offshore Radio Stations, Radio Luxembourg, USA pop music radio and more. The Stations. The Deejays. The Jingles. Clips of the Deejays, the station, plus the jingles and the classic commercials. Also interviews with some of the people behind these great stations.
Episodes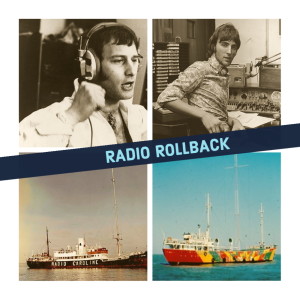 Monday Jul 17, 2023
Monday Jul 17, 2023
Radio Rollback Episode 037 Pt1 The Johnny Lewis Interview


On this Episode
In the first part of a two part Episode. We chat to Johnny Lewis. In a facinating and interesting chat, Johnny talks about his time on the Mi Amigo, as Stephen Bishop. Also about his time in the Mediteranian on The Voice of Peace and talks briefly about his time on the Irish pirate radio scene.
You will hear some funny stories from those great radio days.
Thank to The Pirate Radio Hall Of Fame, for the Stephen Bishop audio.
Check out the website http://www.offshoreradio.co.uk
email jeffmartinmedia220@gmail.com 
© 2023 Jeff Martin Media